BCOM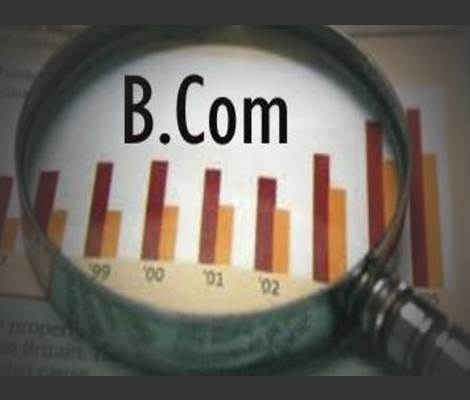 About
"A Bachelor of Commerce, abbreviated as B.Com. is an undergraduate degree in commerce and related subjects. The course is designed to provide students with a wide range of managerial skills and understanding in streams like finance, accounting, taxation and management".
Email
bcom@omeducation.edu.in
Web
www.omcollege.edu.in
Vision and Mission
To be an institute of academic excellence with total commitment to quality education in Commerce, management and related fields, with a holistic concern for better life, environment and society. "To achieve and sustain excellence in teaching and research, and enriching local, national and international communities through our education, the skills of alumni, and the publishing of academic and educational materials."
Work collaboratively and productively in groups.
Use basic mathematical and statistical tools of analysis.
Apply critical and analytical skills and methods to the identification, evaluation and resolution of complex problems.
Engage confidently in self-directed study and research.
Communicate ideas effectively in both written and oral formats.
Operate effectively in multicultural and diverse environments.
Use effectively information from diverse sources.
Be proficient in the use of appropriate information technologies.
Critically evaluate new ideas, research findings, methodologies and theoretical frameworks in a specialized field of study.
Recognize and understand the ethical responsibilities of individuals and organizations in society.

Accounting
Cost Accountancy
Economics
Finance
Information Science
International Business
Management
Human Resource
Law
Marketing Management
Tourism